Volunteers make the world go round at Peace House and we are extremely grateful for our large (and growing) family of supporters who help us out with the tutoring, the fun, the gardening, the building, the organizing, the cooking and all the other work that Peace House needs to run every day.  Whether you love working directly with kids or whether you just love doing work that supports them, we want to invite you to join in on the adventure.
Over the years, we have had many great people of all ages and abilities and with a wide range of skills and experience volunteer at Peace House.  Any one of them will tell you that it is a joy to be part of the good work that happens at this special place.
So how can you help?  Here are just a few of the ways:
Help with Homework:  On Mondays, Tuesdays or Thursdays (when school is in session) you can come to Peace House from 4:00pm-6:00pm to help with our afterschool program.  Pre-K and elementary school kids come on those days to get a healthy snack and do their homework (or, if they don't have homework, read or be read to).  The kids are earn prizes based on the effort they give.  Your job would be to offer personal attention to a child, give encouragement, and offer help when needed.  You don't need to be an expert in fractions, adverbs or algebra, just be willing to give caring attention to a learning child.  (Wednesdays, by the way, are taken up with our teen program and Peace House is closed on Fridays.)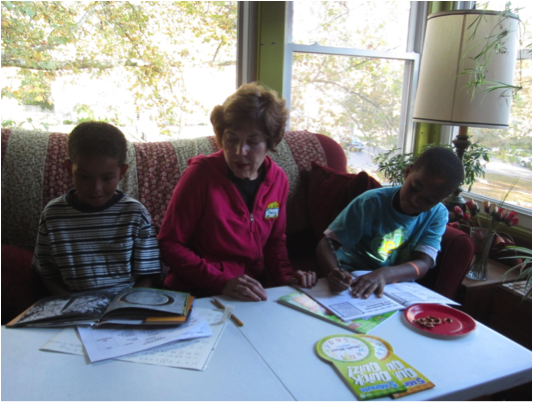 Be a Snack Buddy: We strive to give our young friends something nutritious and delicious to eat every day after school.  Good food keeps the brain running!  You can help by bringing us a snack (enough for 15-20 kids) whenever you're able.
Help Around the House: Swing a hammer, pull a rake.  The Peace House property, indoors and out, is in a constant state of maintenance and/or improvement.  We are often in search of skilled and unskilled workers to assist us with a variety of projects.  Experienced gardeners are always in high demand.  Also, we hold one or two major work days every year, usually in May, where we get a big group together to prepare the houses and grounds for the summer program.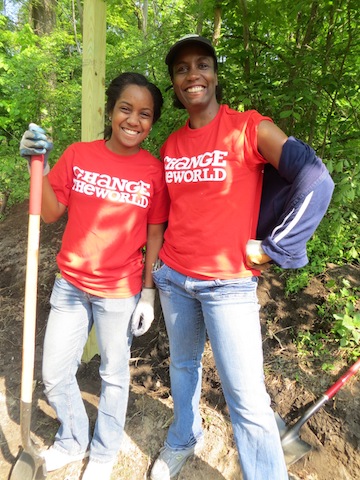 Join Us for the Summer Program:  Summer is our favorite time of the year!  We are practically bursting with fun and learning activities, Monday-Thursdat, all summer long.  We do sports, arts and crafts, cooking, bike repair, music, games, gardening, reading, math, science and a whole bunch of other great stuff in afternoons and evening.  It's a lot of fun to be a part of, and it's when we need the most help.  We are particularly excited to talk to folks who have ideas for fun projects we can help them plan and bring to life.  Help us for one day a week or one week of the summer or whatever schedule works for you!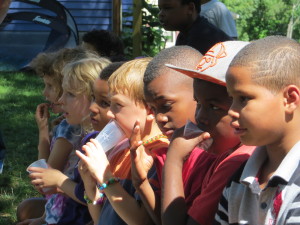 Support Our Special Events:  This is a great thing to do if you want to help at Peace House, but your schedule only permits you to give a day here and there.  Every year, we on a few special events over the course of the year: our Holiday Party in December, our Square Dance in the Spring, our Work Party in May, our Summer Barbecue/Talent Show, and our Back-to-School Party at the end of the Summer.  We can always use an extra infusion of human energy to pull these off– any of these would be a perfect time for you to swoop in and help save the day!
Whatever your passion, whatever you have to offer, there is a place for you in this wonderful community that makes Peace House run- and we we would love to help you find it.  We're sure that, once you get involved, you will find your time here deeply nourishing and rewarding.  Give us a try!
To stay abreast of all of our upcoming events and volunteer opportunities, sign up for our (roughly) monthly e-mail newsletter.
If you have questions, you can send us an email right here: